Learn About Your Surfside Beach and Myrtle Beach Chiropractor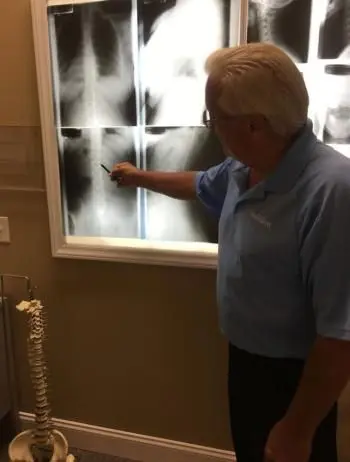 The health and wellness staff at Surfside Chiropractic is here to support your needs. Our team works together to ensure you receive the latest and most effective treatment options for a variety of conditions. If you are suffering from chronic pain, have experienced an injury or are seeking an overall improvement in your health, we welcome the opportunity to care for you and your family. Surfside Chiropractic provides natural health care services to those living in and around the Myrtle Beach and Surfside Beach communities. We seek to care for the root of your issues. By eliminating the root, your symptoms disappear and your overall health improves.
What Sets Us Apart from Other Chiropractic Offices?
When you come into our office, your health concerns are top priority. We treat you, the patient, like we would want to be treated. Our Doctors and Staff work together to make sure you have the best care available from Consultation to Manipulation, you know you have been treated with the best of care.
Our office was founded on truly caring for those who walk thru our doors. If you've been in pain and are not happy with your current treatment or have never been to a Chiropractor, we encourage you to call today and give us a try. We have a caring staff, from the Doctors to the front desk.
Our heart every day is to help our patients achieve results without harmful drugs and surgery. Since 1991, Surfside Chiropractic has been the answer for thousands of hurting people.
With over 100 years of combined experience, why would you not choose Surfside Chiropractic

We accept all insurance and have very affordable plans so you can receive the treatment that you need.

We Help People
That's our Goal, that's our Heart, that's our Purpose.
Personal, Professional service: That's our commitment to you.
Meet our Surfside Beach and Myrtle Beach Chiropractor
Surfside Chiropractic is home to Dr. Larry E. Simon. Attending both Palmer College of Chiropractic and Life Chiropractic College, is our primary chiropractor who has been caring for Surfside Beach residents since 1989. His goal is to naturally improve the health of others. Dr. Simon uses his talents and education to offer workshops on health tips for local businesses, churches and organizations. He uses chiropractic principles to naturally align your body into a balanced state so it can heal.
Our Surfside Chiropractic Wellness Team
Our health team also consists of our chiropractic technician, Pamela A. Simon, who focuses her attention on making you well. We want to see you succeed in your recovery and return to a life without pain. Our CT, CA and therapist are an essential part of Surfside Chiropractic and use their skills to show you lifestyle changes such as arranging your work area to protect your spine, or teaching you at-home exercises to speed your recovery.
Surfside Chiropractic Services and Techniques
Our chiropractors select a variety of techniques depending on your individual needs. The use of an Activator tool for precision and gentle adjustments to align your spine and joints. Traditional manual adjustments to position the vertebrae is the most common method in Chiropractic practice. It is most effective at eliminating back pain, headaches, neck pain and joint pain. If your concern is muscle-related, our chiropractors use Trigger Point therapy to reduce muscle tension and help you regain your range of motion. Ask about our neurological relief technique which is an alternative option if you are struggling with chronic pain such as fibromyalgia.
Contact Our Myrtle Beach and Garden City Chiropractor Today!
Our staff is welcoming and friendly and always has your best interests at heart. If you are new to chiropractic care or new to the Surfside Beach or Myrtle Beach areas, we invite you to visit our wellness center or call us at (843) 215-2100. Our staff will answer any questions you have or conveniently schedule your free, new patient consultation.